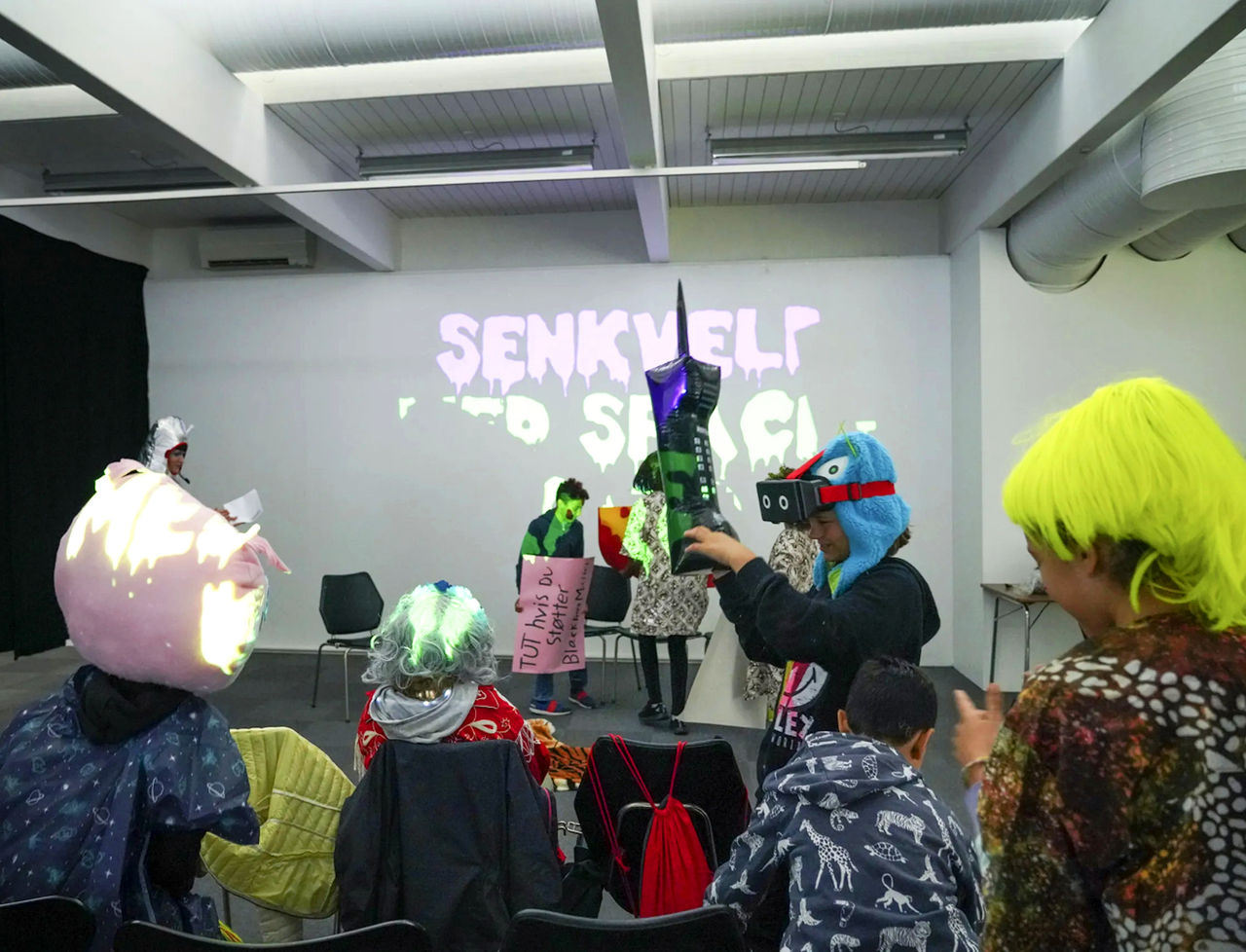 Kunsthall Stavanger welcomes all school classes to our Autumn school workshops. This semester we are using gaming as a starting point for the workshops.
While working in groups, the participants use the artistic tool of "reimagining" to help write the story of what has happened in an imaginary place called Stavalandia. Together they build an avatar that will help the community of this place flourish again. Keywords for the Autumn semester are: care, friendship, digital culture, social structures gaming and how to rethink set or conventional ideas.

Workshops are available for 5th grade through high school, and are adapted according to grade levels.
Register your class.

For more information and questions related to the workshops, please contact us at formidling@kunsthallstavanger.no.