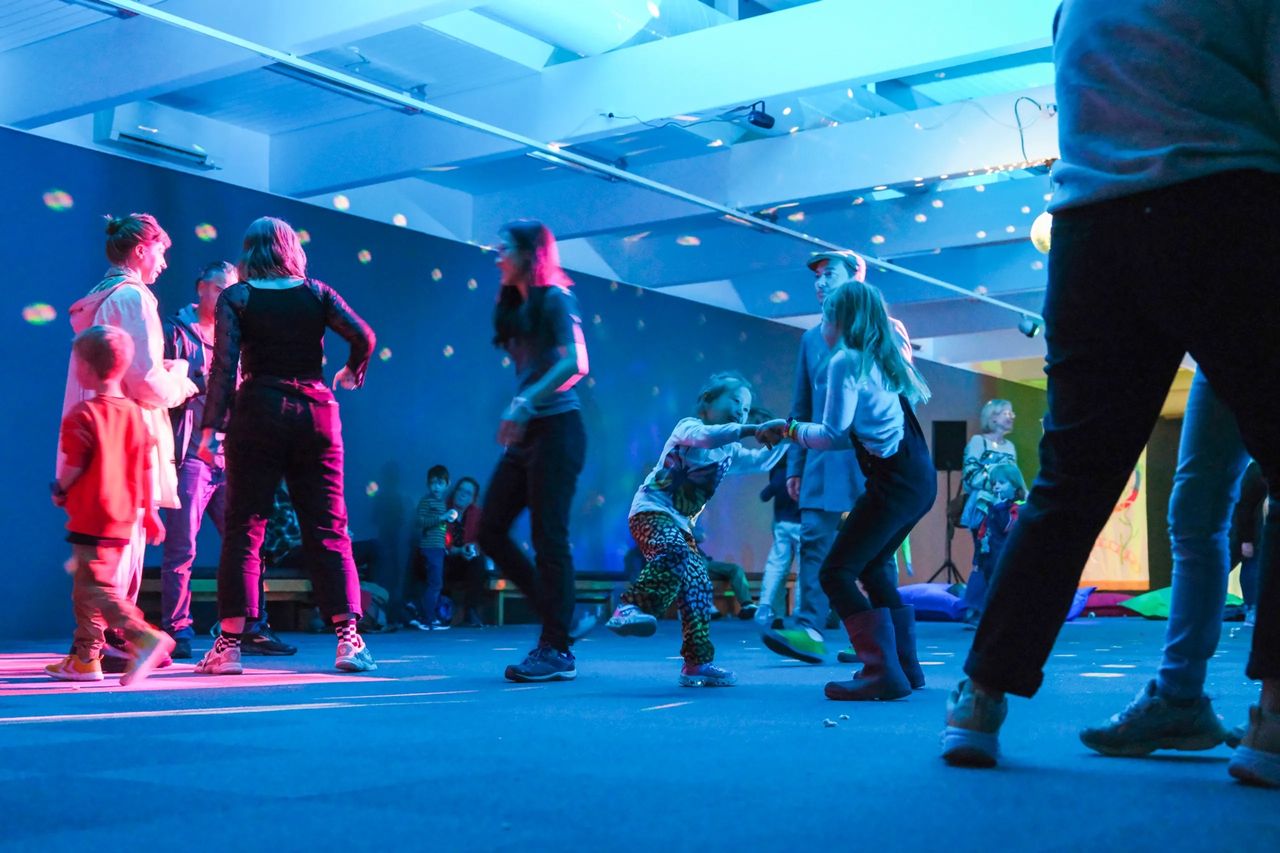 Velkommen til Kunsthall Stavangers spennende nye arrangement for barn, Arty Party!

Arty Party er et arrangement for barn fra 0 til 12 år, og avholdes én søndag hvert semester. Her inviterer vi inn en kunstner til å lage et program, spesielt utviklet for barn. Det er alltid morsomme aktiviteter, åpent verksted og disco.
Vårens Arty Party-kunstner er Fredrik Floen. Sammen får vi bli med inn i Fredriks univers, informert av hans bakgrunn som scenekunstner og kostymedesigner.

Arrangementet er gratis for alle.
Arty Party har mottatt generøs støtte fra Stavanger kommune.
Fredrik Floen (1988) er en norsk scenekunstner og kostymedesigner. Han ble uteksaminert med MA fra Kunsthøgskolen i Oslo, avdeling for design våren 2017. Sammen med Runa Borch Skolseg er han CEO av Dionysian Corp, et konsern som gjennom ulike formater undersøker språk som klær og klær som språk. Tematisk utforsker Floen estetikk og dens rolle i samfunnet, på kroppen og i kunsten gjennom klær. Gjennom temporære tilstander som karneval og revolusjon, blir fiksjon og abstraksjon et ytringsrom og en poetisk refleksjon.
Har vist arbeid på/med blant annet:
Nationaltheater Mannheim, Hotel Pro Forma, Otta Kulturhus, Palais de Tokyo, School of The Arts Institute Chicago, Munch Museet, BlackBox teater, Ibsenfestivalen, Den Norske Opera, Scene: Bluss, Den Norske Opra (Trond Reinholdsen), Metteson, Ingri Fiksdal & Runa Borch Skolsegg.
Floen motar statens kunstnerstipend 20-24. Han er aktuell med Kaoskammeret på MUNCH, en levende skulptur for barn mars-september 2023 og representerer norge på Prahaquadrinalen Juni 2023.