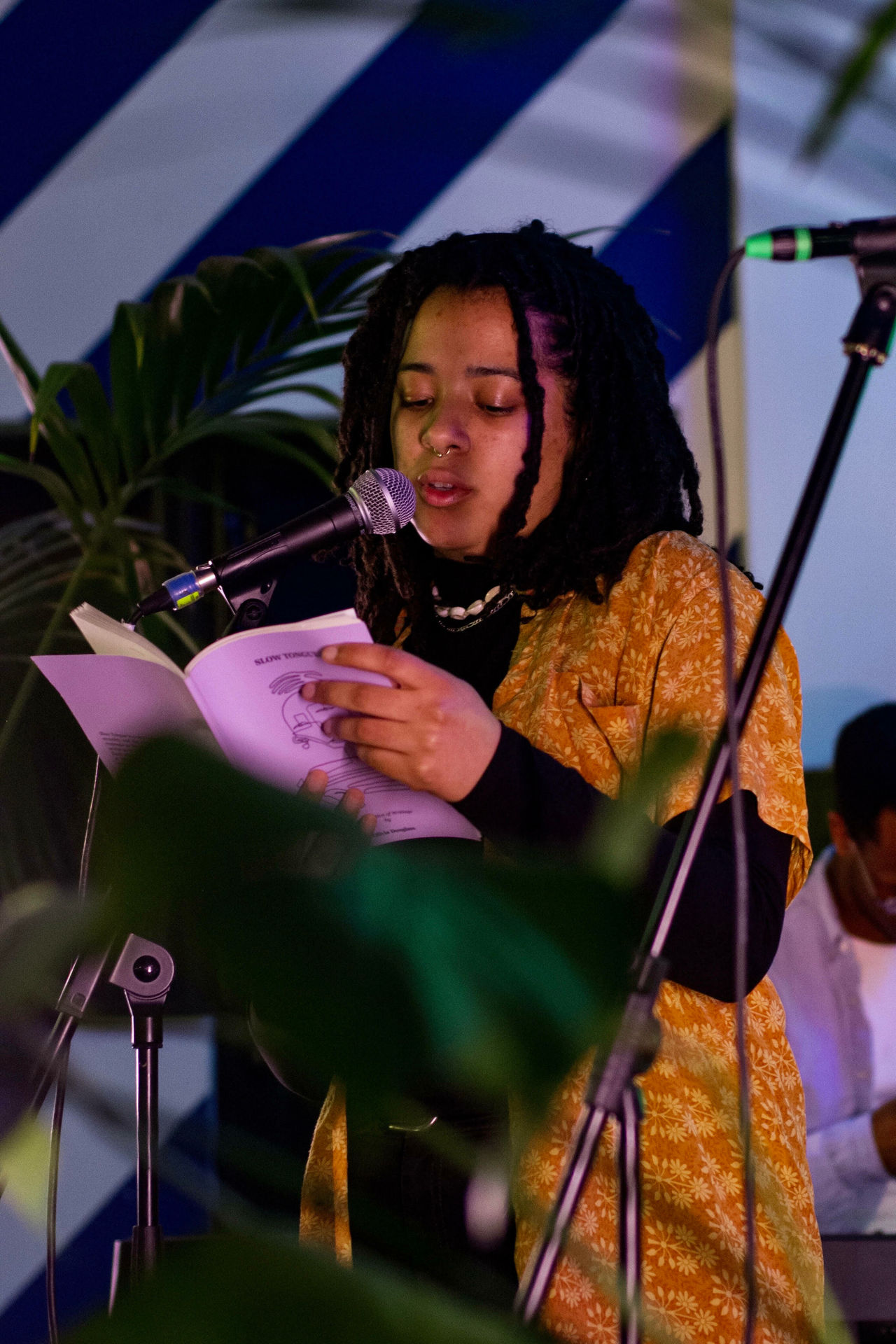 Som del av prosjektet Even When We Can't We Must lager skribent, poet og kunstner Olivia Douglass et helt nytt verk til våre nettsider. Even When We Can't We Must er Kunsthall Stavangers markering av Skeivt kulturår og avkriminaliseringen av homofili i Norge for 50 år siden.
Prosjektet til Douglass tar utgangspunkt i en oppfordring fra Kunsthall Stavanger om å stille spørsmål ved forståelsen og opplevelsen av frihet i forbindelse med markeringen av Skeivt kulturår.

Kurator: Kristina Ketola Bore
Utvikler: Bryant Wells
Even When We Can't We Must
Som del av markeringen av Skeivt Kulturår og avkriminaliseringen av homofili i Norge for 50 år siden, lanserer Kunsthall Stavanger det nye digitale prosjekt, Even When We Can't We Must. Prosjektet består av fire bestillingsverk av Nat Pyper, Olivia Douglass, virgil b/g taylor og Zutana Hadaddeen, som vil aktiveres i et interaktivt format på vår nye digitale plattform. Alle verk er laget med tanke på å erfares på digitale flater. Det første verket lanseres i desember 2022, med de påfølgende tre verkene i mars, mai og september 2023.
Tittelen, Even When We Can't We Must, er lånt fra et verk av Nat Pyper med samme navn.
Olivia Douglass er en britisk-nigeriansk skribent, poet og kunstner. De er vinneren av The Guardians and 4th Estate 4th Write Prize 2022 med deres tekst Ink. De har skrevet Slow Tongue, en verse/lyrisk essayhybrid i respons til M. NourbeSe Philips She Tries Her Tongue Her Silence Softly Breaks. Deres tekster har blitt publisert i blant annet Bath Magg, Nothing Personal og Prototype 2, og de skrev forordet til Away With Word vol.4. A Barbican Young Poets Alumna. Douglass har hatt bestillingsoppdrag hos National Poetry Library (London) og Galleria Duarte Sequeira (Portugal), samt kuratert leserom for Passa Porta Festival (Brussels) og Nottingham Contemporary. De har hatt residensier ved Talawa Theatre Company og Theatre Peckham, Douglass var kortlistet til Rebecca Swift Foundation's Women Poet Prize 2020 og var i 2021 langlistet for et Jerwood Compton Poetry Fellowship. I 2022 kuraterte Douglass den eksperimentell poesisamling Strange Echoes ved Institute of Contemporary Arts (London). Olivia studere for øyeblikket på MSt Creative Writing ved University of Oxford og jobber på sin første roman.