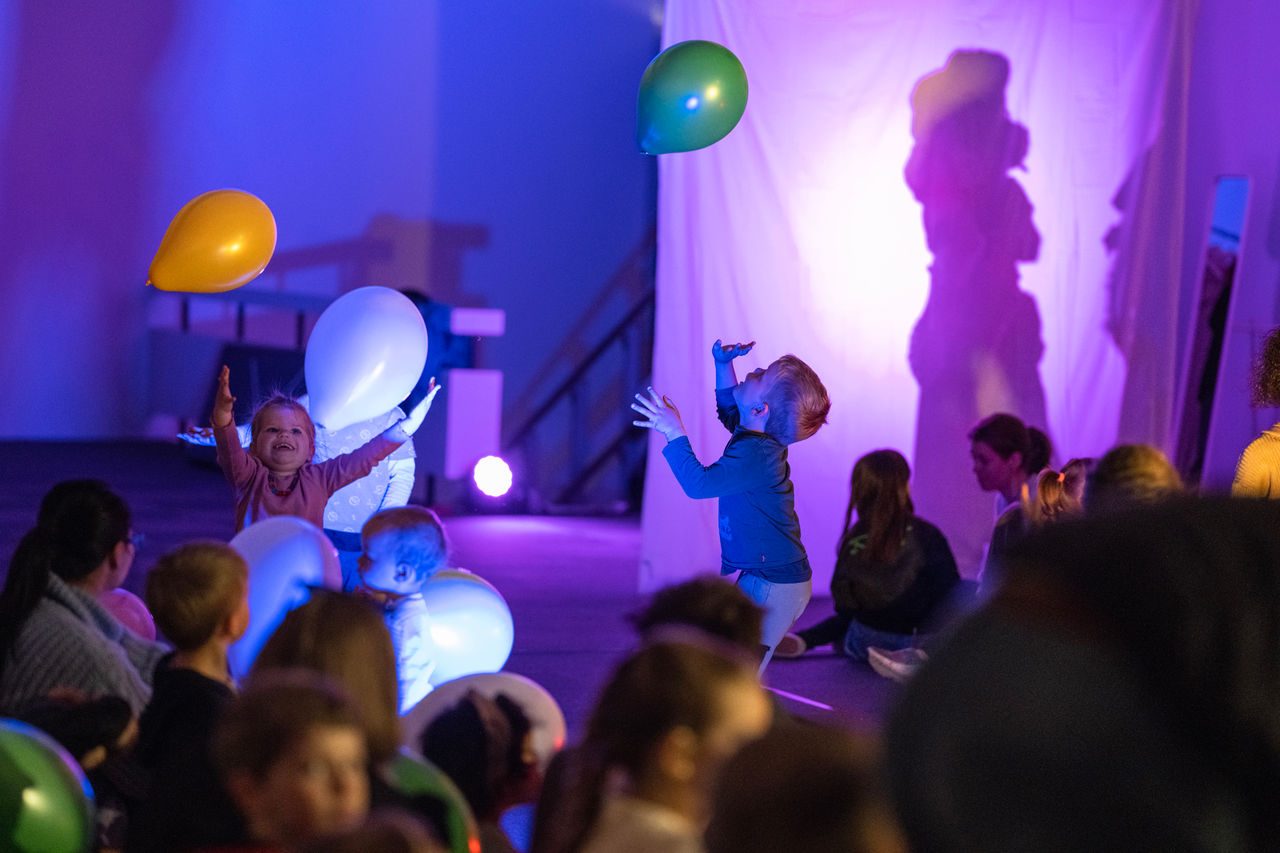 Welcome to the Birthday Arty Party! Kunsthall Stavanger will be 10 years old in 2023, so this will be a special birthday version of our exciting new event for children, Arty Party!

Arty Party is an event for children from 0 to 12 years of age, and is held one Sunday each term. This autumn's Arty Party artist is Maria Drangeid. Together we get to join Maria's universe, informed by her background as a theatre director. Here we meet three expectant party planners who will organise a birthday party for the kunsthall. The kunsthall has its 10th anniversary this year. And of course you are invited to the party!
The birthday party includes everything a good party should include: speeches, singing, line dancing and disco. And stylish headwear, of course!
Make your own party hat in the workshop, help the three planners complete the line dance and dance the birthday disco until the hat falls off.
The event is free for everyone.
Arty Party has received generous funding from The City of Stavanger.
Maria Drangeid is a theater director from Stavanger. She trained as a director at Theater Academy, KHiO. Drangeid creates stage art where rationality is both stretched and abandoned. In form-rich and playful universes, she examines through the naive combination of adulthood and childishness. Maria is a regular director in the theater company MÅGÅ. In 2022, she was appointed "Stavanger artist of the year" by Stavanger Kommune.