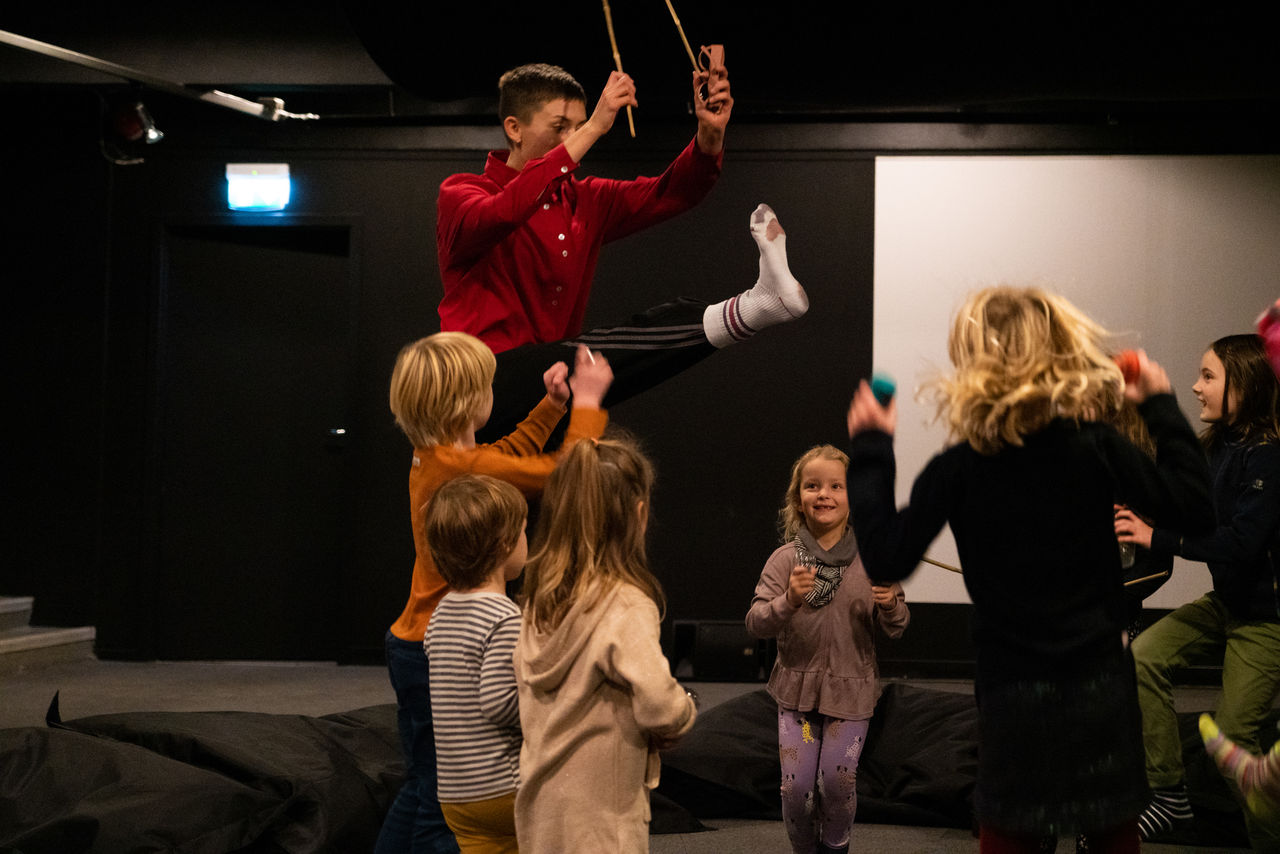 Welcome to a fun, active and different tour for kids in the exhibition Play! Together with dance artist Victoria Heggelund, the children get to experience an exhibition in a way adapted to the age group 6-12 years.
As part of Explorative art tours, kids get to experience the exhibition on their own terms, with a focus on interacting and having fun.
The event is part of our free winter holiday offer. Our workshop is open, where kids and adults can work together with our skilled educators in exploring their own dreams and hopes. Coffee and waffles are served in the foyer.
Duration is approx. 30-40 min. The event is free and does not require registration.
Victoria Heggelund is a dancer and choreographer based in Stavanger. She has a bachelor's degree in contemporary dance from the University of Stavanger, and also designs clothes/costumes for dance/performance projects. She currently works as a producer and project manager at Rimi Imir Scenekunst and as a producer for Findlay//Sandsmark.