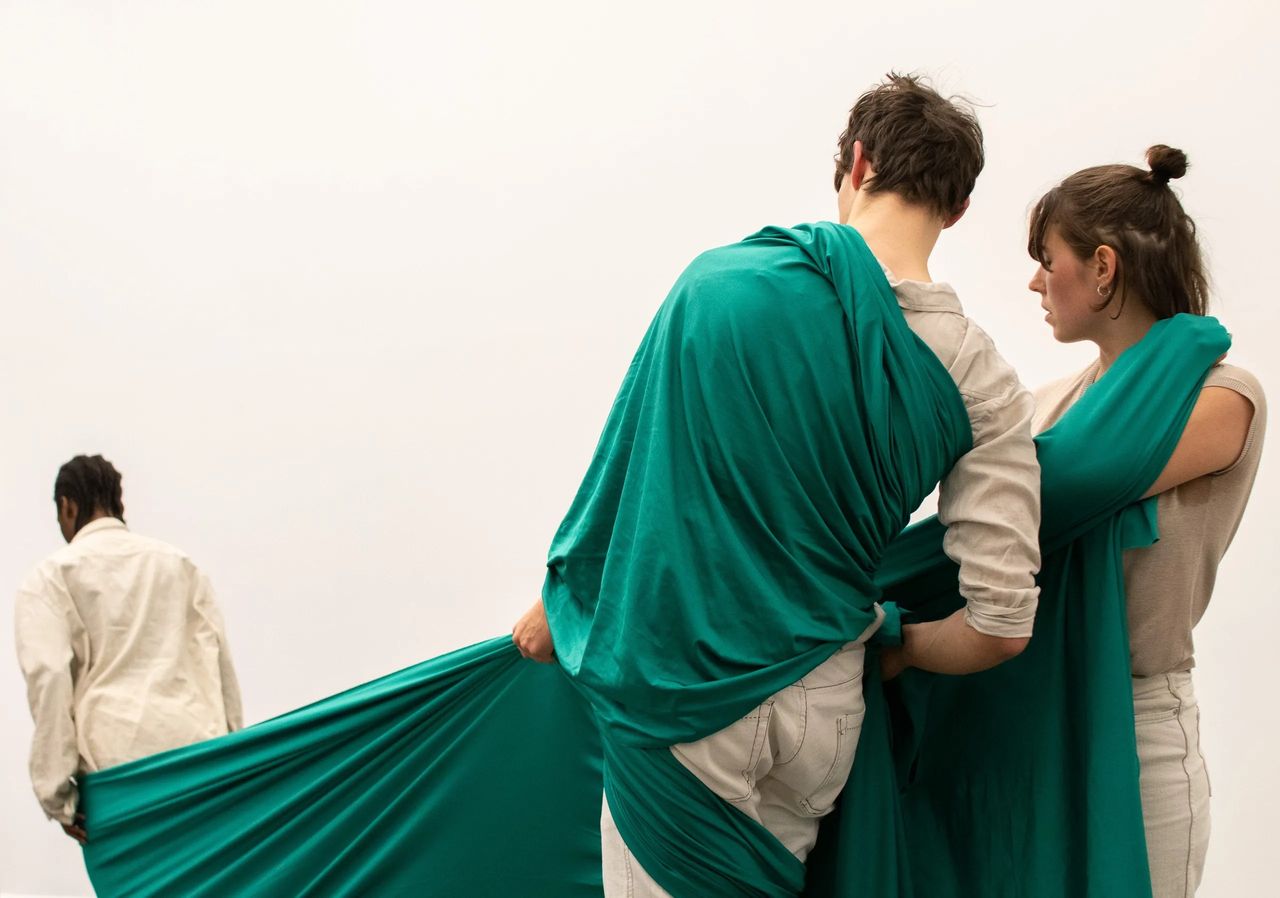 At the last Art Club of the season, we invite family and friends to join us for an exhibition, where we will show them what we have done and made this autumn. The kids arrive at 4pm, the exhibition opens at 6 pm.
We will work together with artist Kari Ann Lending Kleiveland.
ABOUT THE ART CLUB
The Art Club introduces children to contemporary art in a fun and accessible way. Here, we explore what contemporary art is, and what kind of experiences and tools we can bring from art into our everyday lives.
The children will meet and work with professional artists, and get to explore our exhibitions together with our skilled educators. At the end of each semester we organise an exhibition for family and friends.
Who decides what our surroundings look like? This semester we will explore how we can take part in shaping our own surroundings. Everything that is built around us has been shaped by someone. Can we who live in and around the city take part in impacting how our surroundings look? How can we speak up about how we want things to be around us?
Kari Ann Lending Kleiveland
Kari Ann Lending Kleiveland (b.1993) is a multidisciplinary artist with a background in dance, choreography and visual art. She completed her Master's degree in art at the Academy of Fine Arts in Bergen (KMD) in 2022, and her Bachelor's degree in art at the Academy of Fine Arts in Trondheim (2020). She was based at the Academy of Fine Arts in Helsinki in the autumn of 2018 and at the Academy of the Arts in Reykjavik in the spring of 2019. In June 2018, she founded Studio K, a project and exhibition space for contemporary art (www.studiokprosjektrom.com). In 2022, she became a board member of PAS (Performance Art Stavanger), aiming to promote performance art in the region. She is engaged as coordinator for the exhibition program at Fotland Mølle in Time Municipality. Kari Ann Lending Kleiveland is passionate about creating meeting points between different people and practices, and challenging the overlaps and differences between artistic disciplines. She wants to help promote exciting and varied art practices at the same time as she develops her own.