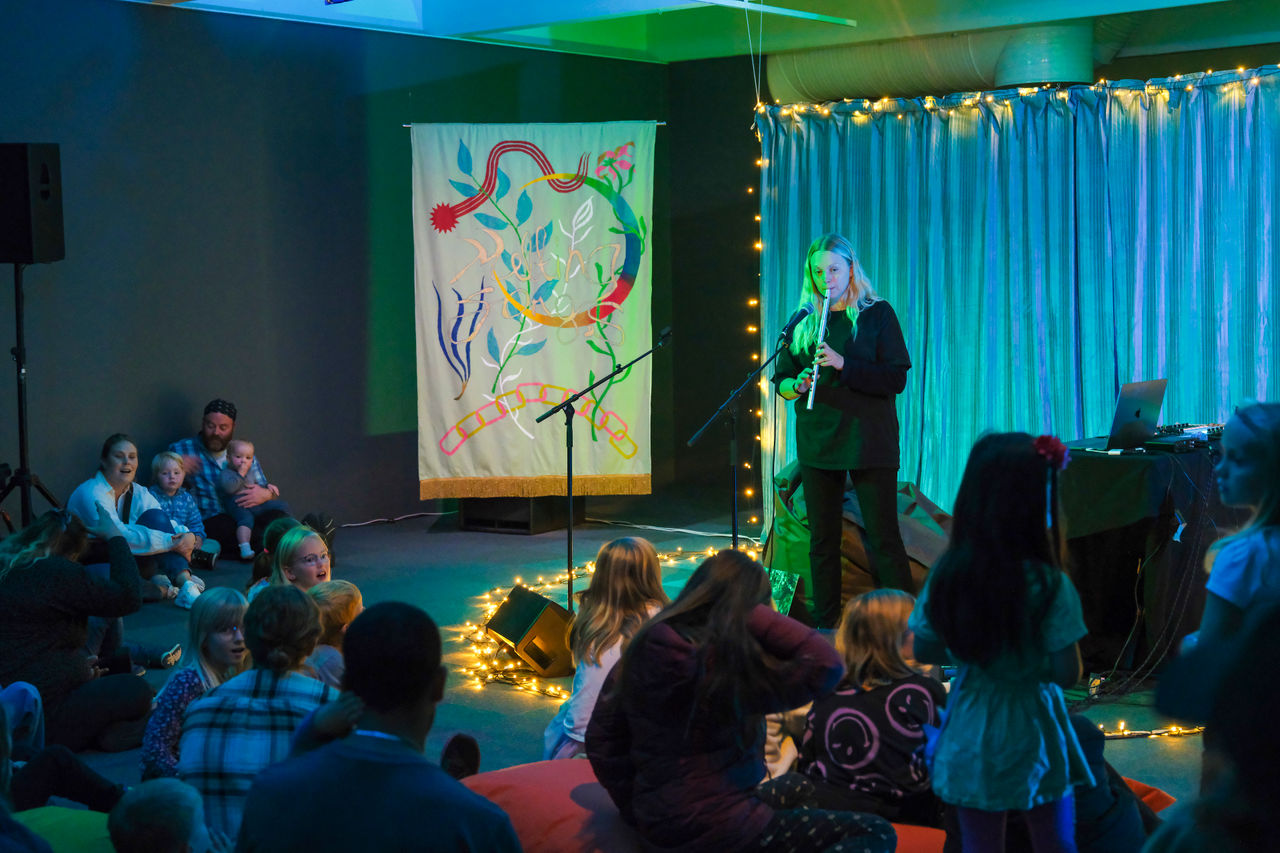 Arty Party is Kunsthall Stavanger's new educational program for kids, which consolidates our two popular events Explorative Art Tours for Kids and Family Days. The program will have a new artist in residence each semester, who will be in charge of the programming of the related events.
Our first artist in residence during the Autumn 2022 semester is the Norwegian musician, songwriter and producer Vilde Tuv. Each event will have a different set of activities, such as workshops, concerts, tours, and disco. The program is aimed at children 6-12 years old, but children of other ages are welcome to join.
The events will take place on September 25 and November 20, 2022.
Arty Party has received generous funding from The City of Stavanger.
Bergen-based Vilde Tuv has established herself as one of the most interesting artists and producers in Norway. Following the critically acclaimed album D´meg (2016), Tuv has spent time learning and re-learning tools to create a new musical landscape. With her second album Melting Songs (2021), for which Tuv received the Norwegian Grammy Award in the category Electronica, she returned to her roots with trance-inspired songs where she allowed harmonies and disharmonies to shine through a recorder and synths.