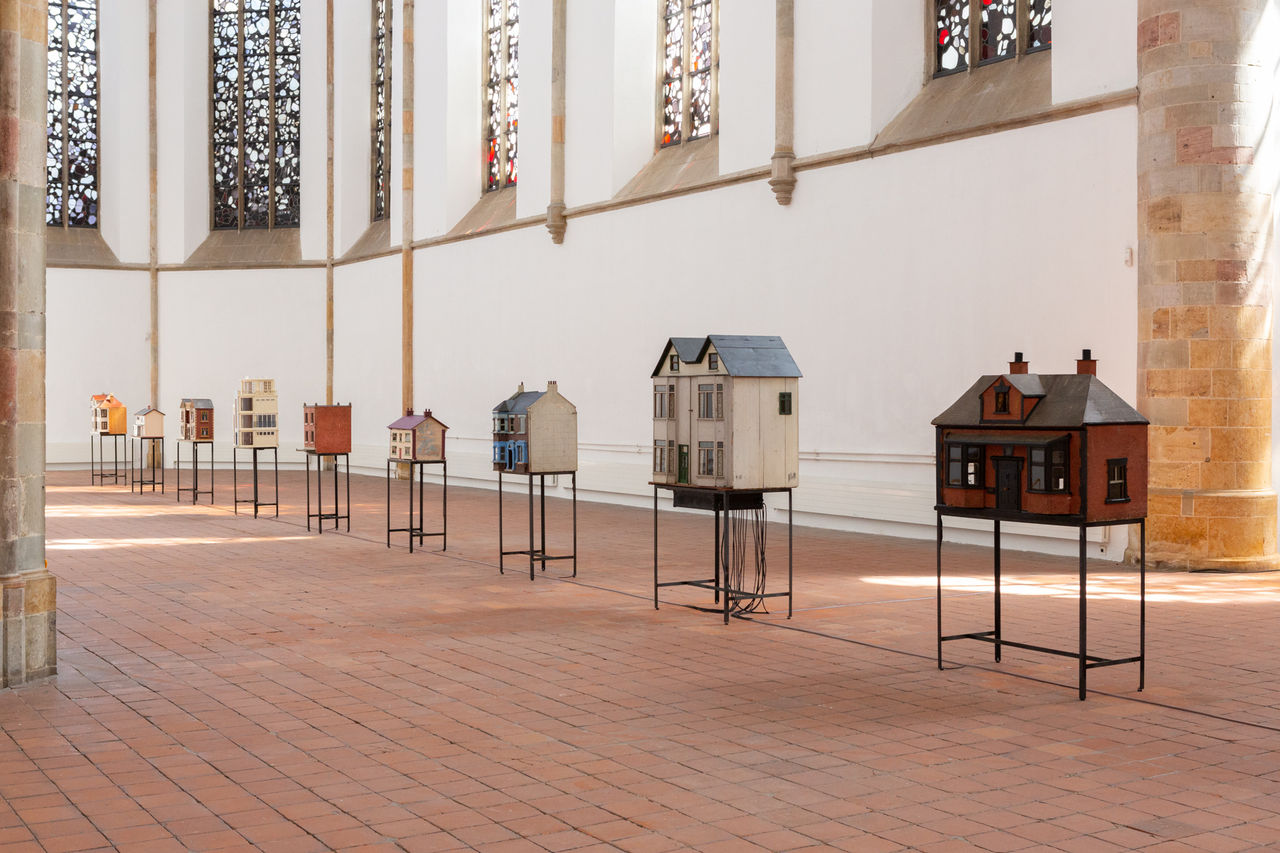 Kunsthall Stavanger is delighted to present the exhibition Bleak House by artist-duo Hannah Quinlan & Rosie Hastings. Join us for the opening on Thursday, October 26 at 6 pm.
Quinlan & Hastings' first solo-exhibition in Norway will feature an installation of 15 found dollhouses and a multi-channel sound piece, a selection of original etchings, and video work.
Quinlan & Hastings' collaborative practice is grounded in researching how various communities have been represented at different moments in history. Through their work, they explore the various forms of authority, power and disorder within our public spaces, and question how social hierarchy, class, order and obedience are negotiated. The exhibition at Kunsthall Stavanger focuses on the concept of the home, and highlights the relationship between architecture and the construction of societal norms.
The exhibition has received generous support from Fritt Ord and Norske Kunstforeninger.

Hannah Quinlan & Rosie Hastings
Hannah Quinlan & Rosie Hastings (b. 1991. Newcastle, London) are a London-based artist duo whose work encompasses painting, drawing, video, performance, publishing and installation. They recently had a solo exhibition at Tate Britain in London, and received The Jarman Award for Emerging Film Artists in 2020. They have exhibited in the UK and internationally at Kunsthalle Osnabrück (2022) and Isabella Bortolozzi (2020) in Germany, Whitechapel Gallery (2020) and Arcadia Missa (2021) in London, MOSTYN (2020) in Llandudno, Wales and Pinchuk Art Center (2021) in Kyiv, Ukraine, among others.