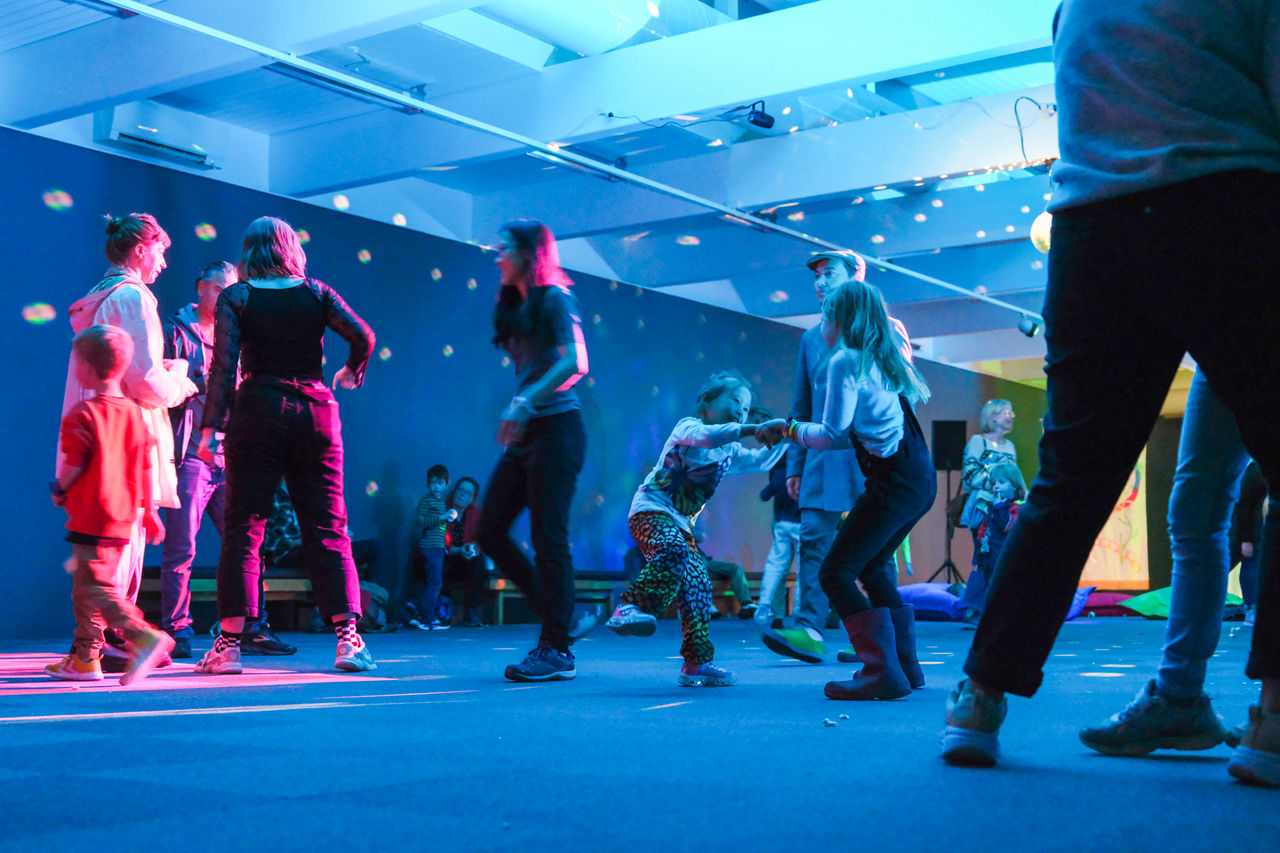 Welcome to Arty Party, Kunsthall Stavanger's exciting new event for children!

Held one Sunday each semester, Arty Party is an event for children aged 0 to 12. Here we invite an artist to create a program that is especially developed for children. There are always fun activities, a drop-in workshop and a disco.
This spring's Arty Party artist is Fredrik Floen. Together we join Fredrik's universe, informed by his background as a performing artist and costume designer. Read more about Arty Party with Fredrik Floen here.

The Arty Party artist for autumn 2023 will be announced in this spring.
The event is free of charge for all.
Arty Party has received generous funding from The City of Stavanger.
Fredrik Floen (1988, Bergen Norway,) is a Norwegian costume designer who presents his work in a range of different theatrical contexts. Fredrik graduated from Oslo Academy of the Arts spring 2017, with a MA in Design, fashion and costume specialisation. Former education in Fashion and production design and theatre studies. ​
His artistic practice is circling around the theatrical, assortative, challenging, unfinished, fantasy and maximalism working with new ways of approaching identity, future, body(culture) and co-existence. ​
Fredrik has in the recent years been in touch with Nationaltheater Mannheim, Hotel Pro Forma, Otta Kulturhus, Palais de Tokyo, School of The Arts Institute Chicago, Munch Museet, Black Box Theater, Ibsenfestivalen, The Norwegian Opera, Scene: Bluss, Fruholmen Fyr, The Norwegian Opra v/Trond Reinholdsen, Turteatern v/Marie Nikazm Bakken, Vinge/Müller & Ingri Fiksdal.