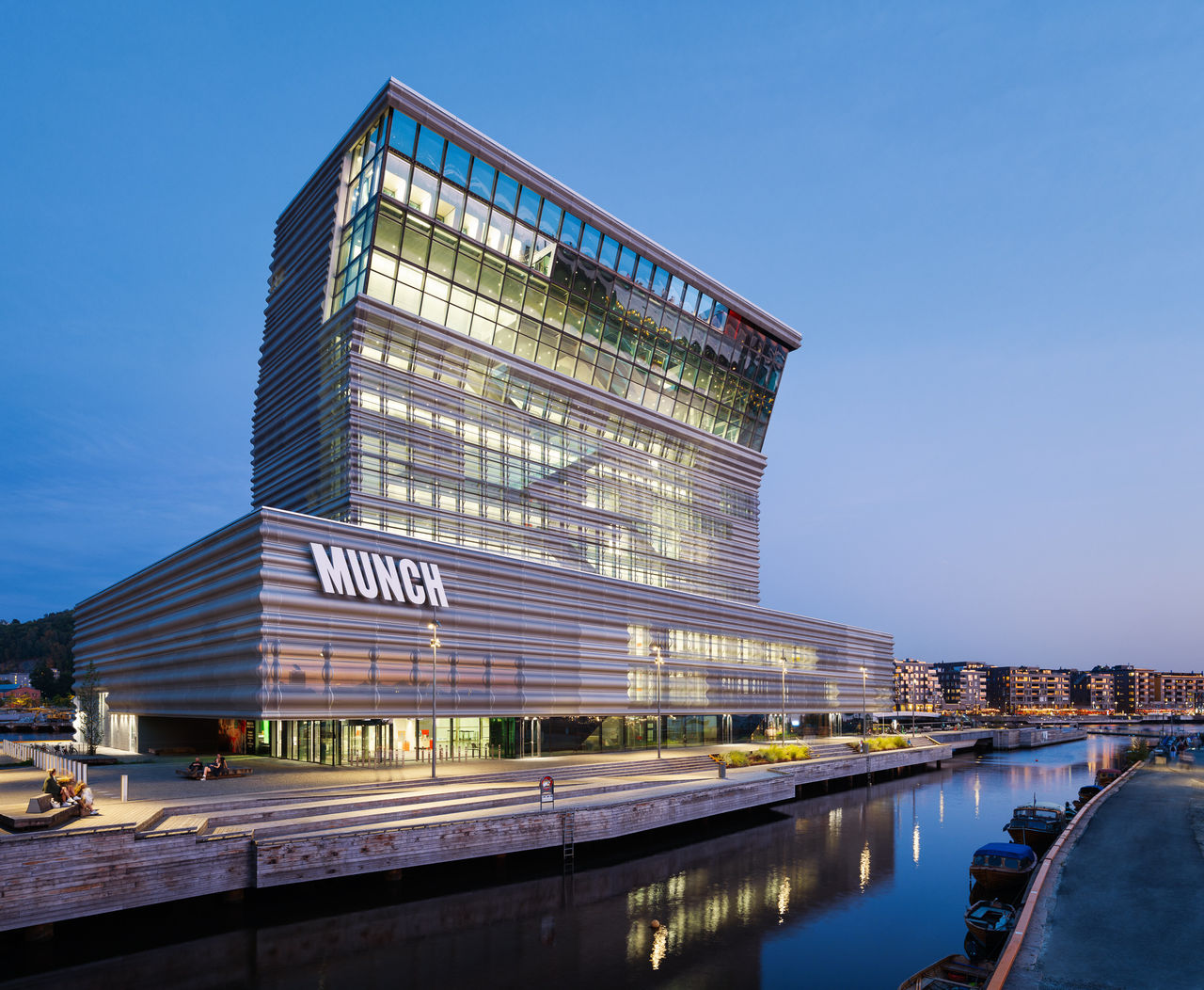 Together with the participants of Kunsthall Stavanger's youth project Mobilizing Citizenship, the artist collective WALK OF SHAME (WOS) have been exploring methods of sharing and caring. Together they investigate how we can create a collective space where every individual is a strong member of the group, ultimately working towards a safe space and common ground. Through creative processes, using drawing material, wigs and mindful conversations, they are creating new questions. Can sharing without words be an act of care? Is it possible to care without words?
At MUNCH, WALK OF SHAME and the youth participants from Stavanger will meet young people from Oslo. Together they will work on creating symbols showing care and sensitivity for others. Through workshops of performance, drawing and writing they are aiming to investigate how young people can express themselves, be heard, as well as listen in today's society.

Curator: Kristina Ketola Bore
Project Manager: Marisa Molin
Youth Worker: Trine Ottosen
Mobilizing Citizenship has received generous funding from Arts Council Norway.
Established in 2012, WALK OF SHAME (WOS) is an artist collective based in Bergen, Norway comprised of Gulli Sekse, Hanne Maren Meldahl and Karoline Skuseth. They investigate how to create total experiences and facilitate a space for table-turning perspectives, questions and wonder through installation, performance and participatory art. Exploring the interrelation between performative and social spaces, WOS seeks to challenge the established hegemony of genres across disciplines such as visual arts, performance, live arts, and concerts. WOS' visual expression combines elements such as clubbing culture, natural landscapes, trash culture and consumerism. 

Mobilizing Citizenship (MC)
Mobilizing Citizenship (MC) is an educational project where Norwegian and international artists and designers are invited to work with a small group of young people aged 12-16 at Kunsthall Stavanger during one semester. The overall focus of MC is to investigate how young people can use tools and methods from contemporary art to express themselves and be heard in today's society. MC is not a talent development programme, but rather an investigation into how contemporary art can be a relevant contribution in young people's lives.
Since its inception in 2018, MC has developed into a practice-based research project. During the period 2022–2024, the project will focus on building more knowledge about how we can create good meetings between contemporary art and young people. As part of this, we are collaborating with institutions and cultural workers from around the world who have expertise in this area. The result of the project will take the form of reflections and documentations, made accessible to artists, curators, cultural workers and institutions who want to create relevant offerings for young people.

Previous Themes and Participants:
Spring 2022
DRAMA
With: Lee Heinemann (curator), Delali Ayivor, Lex Brown, Ingela Ihrman
Autumn 2019
Unpacking the Visual Norms
With: Benedetta Crippa, Toxic Waste Face, Jennie Bringaker, Lee Heinemann
Spring 2019
Movement and Body Representation
With: WALK OF SHAME, Sidsel Christensen, Zinzi Minott, Trojan Horse (Kaisa Karvinen, Tommi Vasko)
Autumn 2018
Public Space in the Context of the Digital
With: Clara Balaguer, Eglé Kulbokaité and Dorota Gawęda, Laurel Schwulst, Andreas Knag Danielsen and David Lamignan Larsen
Spring 2018
Activism as Artistic Tool
With: Hardworking Goodlooking (Clara Balaguer, Kristian Henson), Synnøve Sizou G. Wetten, Hans Edward Hammonds, Nicole Killian and Benjamin Hickethier