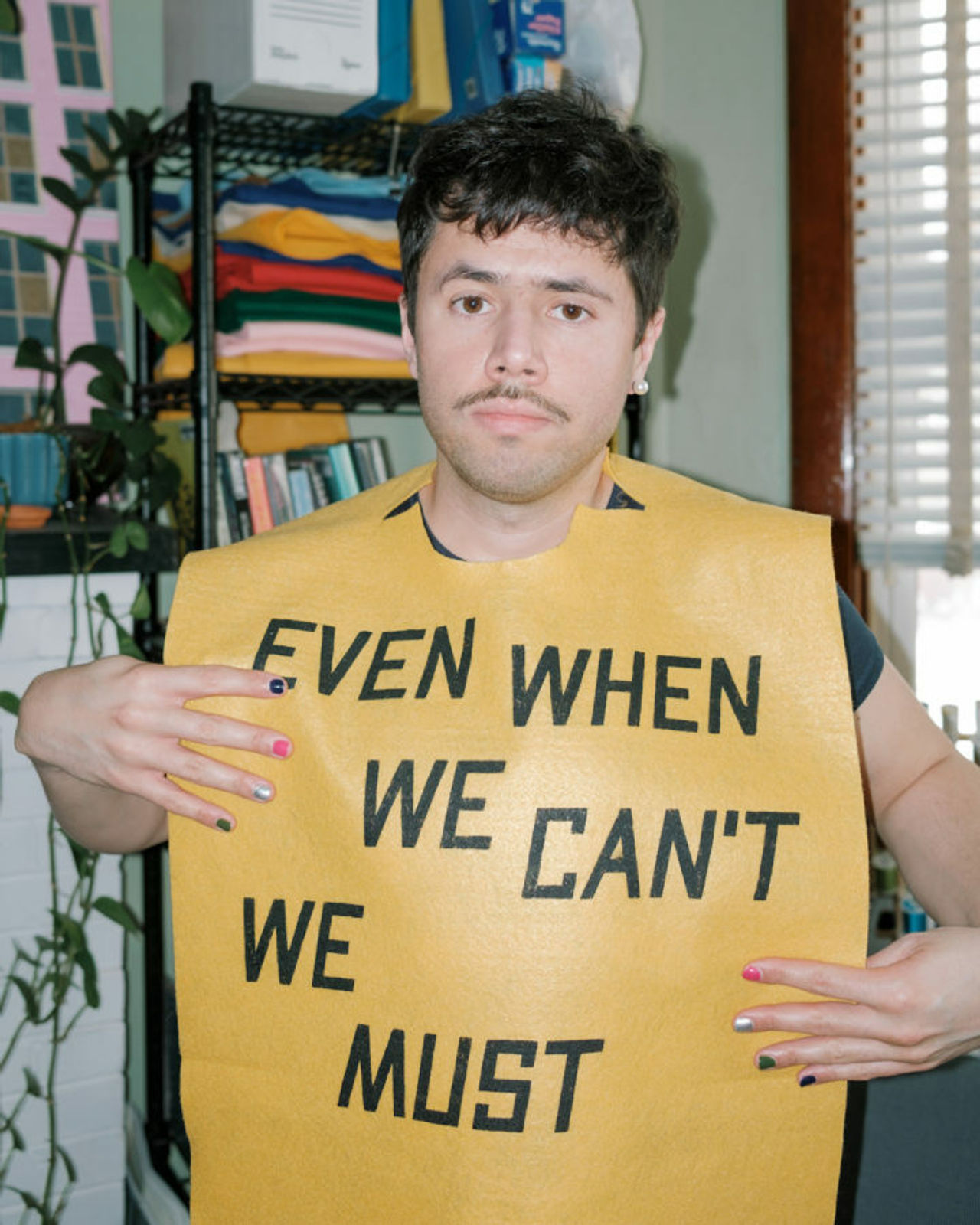 The year 2022 marks the 50th anniversary of the repeal of a law that prohibited sexual acts between men 50 years ago, effectively decriminalising being gay in Norway. This momentous occasion will be celebrated all over the country during Queer Culture Year 2022.
Kunsthall Stavanger will honor Queer Culture Year with a new digital project consisting of four commissioned works by Olivia Douglass, Zutana Hadaddeen, Nat Pyper and virgil b/g taylor. The works will be presented as interactive projects on our digital platform, with the first premiering in December 2022, and the others to follow in March, May and July 2023.
The participants have been invited to create new works that will highlight multifaceted queer experiences, with special consideration to how they work with language as both physical and performative material.

The project is curated by Kristina Ketola Bore, Curator, Exhibitions and Educational Programs
Nat Pyper is an alphabet artist. In their work and writing, they use language as a sieve and they push the body through it. They also maintain ongoing research on queer anarcho-punk zines of the late 80s and early 90s. Their practice extends from this unruly history and its embodied politics of refusal. Their visual work has shown at Chuquimarca Projects, Gene Siskel Film Center, and RUSCHWOMAN in Chicago, Vox Populi in Philadelphia, and Printed Matter in New York City. Their written work has been published by Are.na, Draw Down Books, Drawstring Magazine, GenderFail, Inga Books, Martian Press, Queer.Archive.Work, and the Walker Art Center. They received their MFA from the Yale School of Art. They are currently a 2021-22 HATCH Artist Resident at the Chicago Artists Coalition.

Olivia Douglass is a British-Nigerian writer, poet and artist, living in London. They are the winner of the Guardian and 4th Estate 4thWrite Prize 2022 with their story 'Ink'. They are the author of Slow Tongue, a verse/lyric-essay hybrid that responds to M. NourbeSe Philip's She Tries Her Tongue Her Silence Softly Breaks. Their writing appears in publications including Bath Magg, Nothing Personal, Prototype 2, and they wrote the foreword for Away With Word vol.4. A Barbican Young Poets Alumna, Olivia has been commissioned by the National Poetry Library (London) and Galleria Duarte Sequeira (Portugal), alongside curating reading rooms for Passa Porta Festival (Brussels) and Nottingham Contemporary. They have held residencies with Talawa Theatre Company and Theatre Peckham, been shortlisted for the Rebecca Swift Foundation's Women Poet Prize 2020, and in 2021 was longlisted for a Jerwood Compton Poetry Fellowship. Olivia was the curator of Strange Echoes, at the Institute of Contemporary Arts (London) in 2022, a six-day Black experimental poetry convening. Olivia is currently an MSt Creative Writing Student at the University of Oxford and is working on their first novel.
virgil b/g taylor is a faggot, living in Germany. He makes fag tips, an online speculative zine. He is one half of sssssssssSsss, a study-friendship with Ashkan Sepahvand, a third of Indefinite Leave to Remain with Moad Musbahi and Vishal Kumaraswamy, and a fraction of What Would An HIV Doula Do?, a collective of artists, writers, caretakers, activists and more gathered in response to the ongoing HIV/AIDS pandemic. His work explores histories of care, crisis, exclusion, and toxicity.

Zutana Hadaddeen is one of Norway's most famous influencers and TikTokers. With over one hundred thousand followers and viewers on her channels, Hadaddeen is a performance artist, influencer and activist, working with shows, stand up and speeches. On her channel she shares moments and stories from her everyday life, her opinions as well as entertaining videos. Despite her young age, the 18-year-old Zutana is the winner of the Norwegian BYAS Award 2021 for her work through the pandemic. Zutana was born in Jordan to a Jordanian father, and a Palestinian and Armenian mother. She moved to Sandnes, on the west coast of Norway in 2015. Zutana comes from a Christian background where she was not accepted for being queer.